Gas leakage check device(Bubble Cock)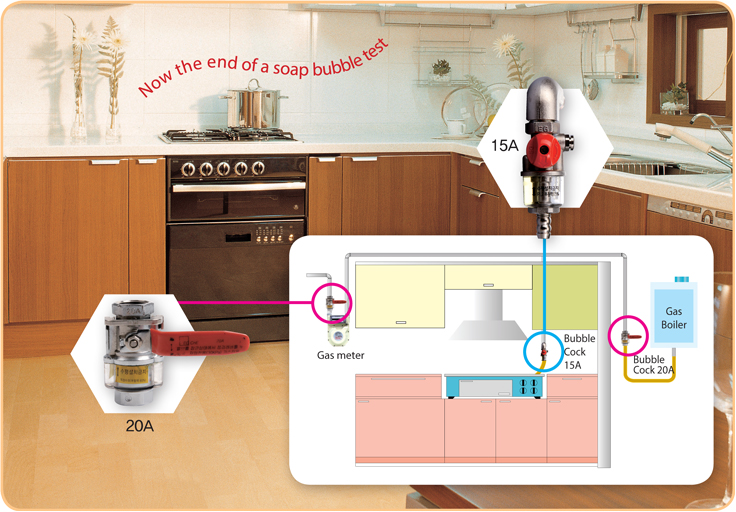 - Construction standards (KGS FU511) access door and install gas leak check device obligations from May 25, 2011 pursuant to
- Gas leak check facility cock Fuse manufacture, inspection standards : KGS S
- Gas leak check valve piping for facilities manufacturing, technology, testing standards : KGS S


Bubble cock is a necessary which helps safe gas use.
You can see the bubble and check whether there is any gas leaks if you press the checking when there is gas leaking from the pipes, old valves, and own flaws.
· You can check the gas leakage occasionally without using soap bubbles.
· Easy to find changing time for the fuse cock and valve.
· The installing method is the same as the existing fuse cock or valve, so it is easy to install and change.
· Can be used ar houses, industries, cars, ships, and gas containers.
· Possible to develop large pumbing checking valves.

· Stop all the use in the house.
· Press the checking lever softly while closing the mid-way valve.
· When the gas leaks : The bubble forms within one second, so you can check with your eyes easily.
· Normally : There will be no response.


Things to note when you check the gas leaksge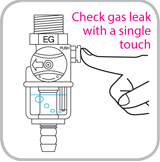 Check gas leak by pressing the button. If the button is pressed check the bubbles, Please contact the management office.